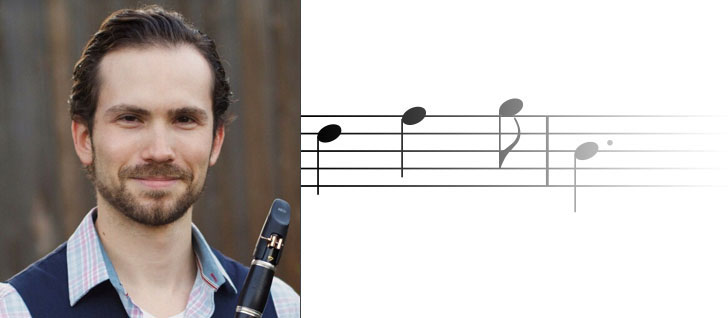 Richard H. Dobeck is an active orchestral clarinetist on the Central Coast and in Los Angeles. He is the principal clarinet of the San Luis Obispo Symphony and the second/E-flat clarinet of the San Bernardino Symphony. Additionally, he regularly performs with the Symphony of the Vines, Opera San Luis Obispo, the San Luis Obispo Master Chorale, and the Lompoc Pops Orchestra. He has previously played with the Sequoia Symphony, the American Youth Symphony and the Young Musicians Foundation's Debut Orchestra.
Dobeck earned his Bachelor of Music degree from The University of Cincinnati's College-Conservatory of Music, and his Artist Diploma from The Royal Conservatory of Music's Glenn Gould School. His teachers include Amanda Walker, Richie Hawley, Benjamin Freimuth, Yehuda Gilad and Joaquín Valdepeñas. During his studies and post-graduation, he has performed extensively with various chamber music ensembles, and is a member of Neptune Reeds, a multi-genre chamber ensemble based in San Luis Obispo County.
Dobeck is dedicated to educating young musicians. He works as a teaching assistant at the Idyllwild Arts summer program, which he attended for six consecutive years in his youth. He is a woodwind coach for the Los Angeles Youth Orchestra, a program that provides education and playing opportunities to middle and high school students across Los Angeles. Dobeck has previously worked as a mentor for both the American Youth Symphony's Share-A-Stand program, and the Young Musicians Foundation's mentor program.