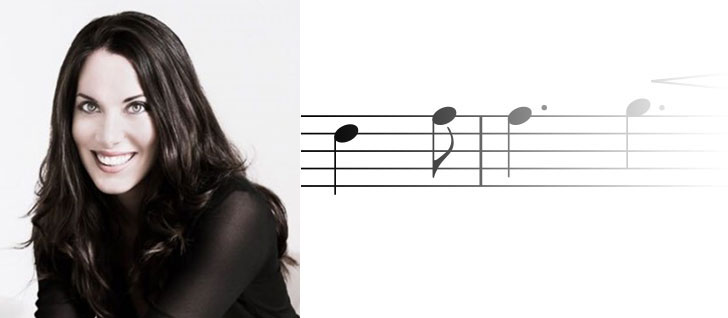 Venetian-born Gloria Campaner is regarded by critics and the public as one of Italy's most interesting young pianists. The Los Angeles Times praised her "extremely deep musicality, remarkable fluidity, nuancing and sense of style which put her in the ranks of pianists with exceptional qualities." Since her stage debut at the age of 12 with the Venetian Symphony Orchestra, she has earned more than 20 first-prizes in national and international piano competitions. She is a laureate of the Paderewski International Piano Competition in Los Angeles, the Ibla Grand Prize in Sicily, the XI Concours International de Musique du Maroc in Casablanca, and the Cultural Foundation Pro Europa in Freiburg.
Campaner's career as a soloist and chamber musician has led her to perform with some of the world's most prestigious orchestras and festivals. Since her successful 2010 Carnegie Hall debuts, she has concertized across the globe, including in Armenia, China, Easter Island, Europe, India, Israel, Japan, Latin America, Lebanon, Myanmar, South Africa, and the U.S. Select recent and future performances include collaborations with the Orchestra della Svizzera Italiana in Lugano, the English Chamber Orchestra in London, the Baden-Baden Philharmonic, and appearances at London's Cadogan Hall, Mozarteum University in Salzburg, and Paris' Salle Cortot. 
Campaner is also known for her versatility and interest in innovative performance. She has collaborated with renowned jazz and contemporary musicians, as well as with ballet and modern dancers.
Campaner's debut CD of solo piano works by Schumann and Rachmaninov was released in 2013 (EMI), and an orchestral CD of Rachmaninov's Second Piano Concerto with the RAI National Orchestra and Juraj Valchuha was released in 2016 (Warner Classics). An album dedicated to Schumann with the Filarmonica della Fenice conducted by John Axelrod will be released soon.
Campaner is deeply involved in charity, education and music-awareness projects around the world. Her passionate commitment to music and its social value has established her not only as one of the finest young Italian concert pianists, but also as a devoted human rights activist and beloved teacher. She is a Steinway Artist.